Are you yearning for a life where every day feels like a vacation, surrounded by sunny beaches, luxury living and boundless adventures? Marbella, with its Mediterranean allure and diverse offerings, isn't just a relocation—it's an invitation to a year-round paradise where the sun caresses your skin and the possibilities are as vast as the sparkling Mediterranean.
Ski retreat bliss in Sierra Nevada
Marbella isn't just about sun-soaked beaches; it's also your gateway to a dual lifestyle that combines the warmth of the coast with the thrill of the Sierra Nevada mountains. Imagine starting your day basking in the Marbella sun on pristine beaches and by afternoon, carving through powdery slopes in Sierra Nevada—a unique blend only Marbella can offer.
Year-round ski retreat magic
Looking for the perfect blend of relaxation and excitement for your ski retreat holiday? Explore a lavish ski resort nestled in the breathtaking Sierra Nevada mountains, offering an unparalleled winter escape with a touch of luxury. Discover six key features that make it the ultimate choice for an indulgent and fulfilling ski vacation.
Scenic alpine setting
Escape to a mountainous sanctuary in the picturesque Sierra Nevada landscape—the southernmost ski resorts in Europe. Promising a harmonious blend of snowy panoramas and delightful ambiance, it's conveniently located near Granada and the Costa del Sol, delivering the best of both worlds.
Sumptuous accommodations
Immerse yourself in boutique ski lodgings seamlessly merging Alpine cosiness with contemporary opulence. With features like Finnish timber and vintage decor, these rooms and suites are crafted for comfort and sophistication. Tailor your stay with amenities like a private jacuzzi, pool access, or a terrace with mountain views.
Skiing mastery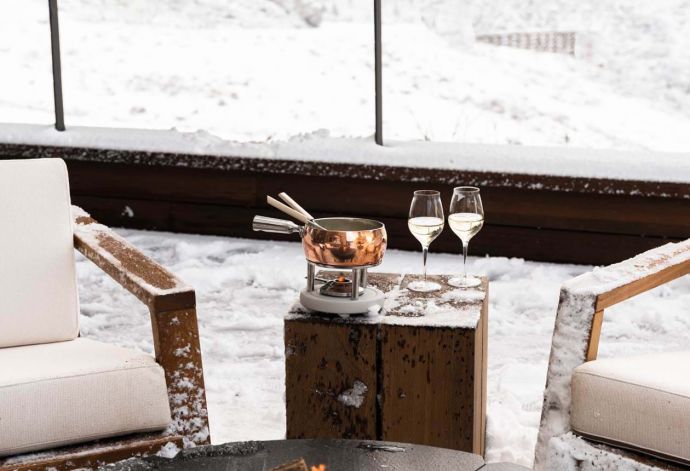 Embark on an unparalleled skiing experience with access to slopes catering to all skill levels. Whether you're a beginner on green slopes or an expert tackling black runs, this resort ensures an inclusive skiing adventure. Engage in daily ski school sessions to refine your technique and enjoy an extended ski season thanks to the mild climate.
Gastronomic delights
Elevate your dining experience with world-class cuisine at the resort's ski-side restaurants. Indulge in locally sourced, seasonal delicacies against the stunning backdrop of the Sierra Nevada mountains. From morning breakfasts to ski-in/ski-out lunches, the dining options cater to every palate.
Spa serenity
Rejuvenate after a day on the slopes with indulgent spa treatments. Whether it's a session in the state-of-the-art gym or a relaxing massage in the serene spa, the resort offers comprehensive wellness resources. Unwind in the sauna, Finnish hot tub or the outdoor heated pool for complete rejuvenation.
Exceptional hospitality
Experience top-tier service provided by a team dedicated to ensuring a seamless stay. From handling behind-the-scenes logistics to offering on-the-spot assistance, the staff caters to your every need. Specialised services, including babysitting in the kids club, add a personalised touch to your luxury ski holiday.
Luxury living, Marbella style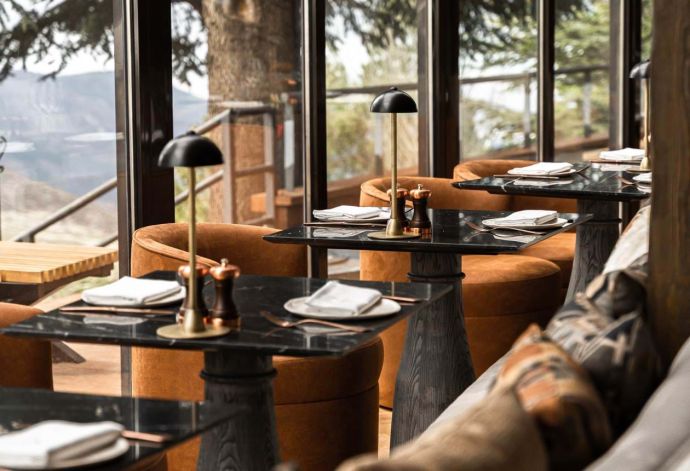 But Marbella isn't just a holiday destination; it's a lifestyle. From glamorous beachfront villas to exclusive penthouses with panoramic sea views, Marbella's real estate market thrives, offering a variety of luxury properties. Your home isn't just a place; it's a statement of your success and style.
Investing in your dream lifestyle
With the real estate market booming, now is the perfect time to invest in your dream lifestyle. Our multilingual team ensures seamless communication and guidance throughout the buying process. Specialising in luxury properties, we understand that your home is a statement of your success and style.
Why Marbella? Sun and snow! Not only does Marbella offer endless sunny days, but it's also a stone's throw away from the Sierra Nevada mountains, where snow-capped peaks await. In just over a 2-hour drive, you can transition from sun-kissed beaches to the snowy slopes. This unique feature adds another layer to the allure of Marbella living—imagine skiing for the day and retreating to a fabulous hotel or your luxurious home in the evening.
In conclusion, Marbella isn't just a place on the map; it's a celebration of life. Whether you're drawn to the sun-drenched beaches, the thrill of Sierra Nevada or the allure of luxury living, Marbella welcomes you with open arms. Contact us today and let's turn your dream of Marbella living into a dazzling reality!